MHS Football: Player Reflections on 2022 Season
By Dwight Robson, Marblehead Beacon Contributor
In conjunction with our season wrap-up story, Marblehead Beacon spoke with a number of juniors and seniors on Marblehead High School's football team. Here are some highlights of what they had to say: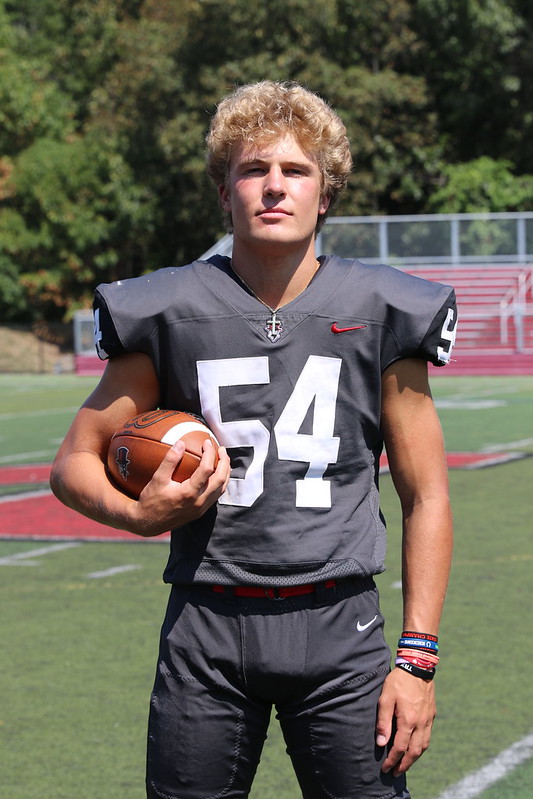 "Playing football has been one of the best experiences—if not the best experience—of my life. I played 12 or 13 years with the same group. We came up together and really are like a family." 
Favorite memory from the season:
"After the Lynnfield game [a close win after the team learned that teammate Jake Skogland's dad had passed away earlier that day]. We all came together at midfield. The coaches talked about love and respect, and we hugged it out."
Sam Annese (Senior)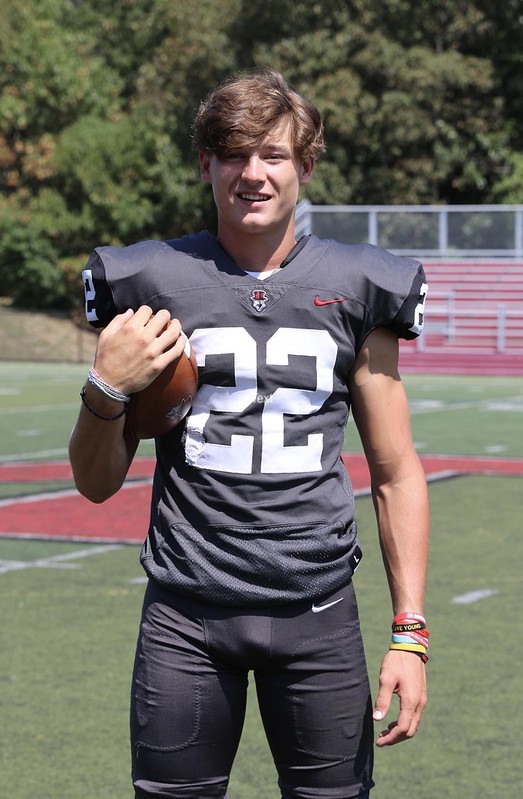 "Marblehead football is a huge brotherhood, and there is no better way to learn many life lessons than being part of the team. Getting up early, going to school and practices, watching film, and playing against an opponent with people you love."
Favorite memory from the season: 
"Friday nights under the lights were truly special with all our fans and something I will never forget."
Connor Cronin (Senior)
"I have grown and learned so much being part of the team. It has taught me motivation and the importance of a strict routine that I have to keep up with. There is no free time. As a senior, I also had to learn to lift others up."
Favorite memory from the season: 
"A night practice the last week before Thanksgiving. A little snow started to fall, while Christmas music was played. Everyone was hyped and happy. I will remember that night for the rest of my life."
Alex Orloff (Senior)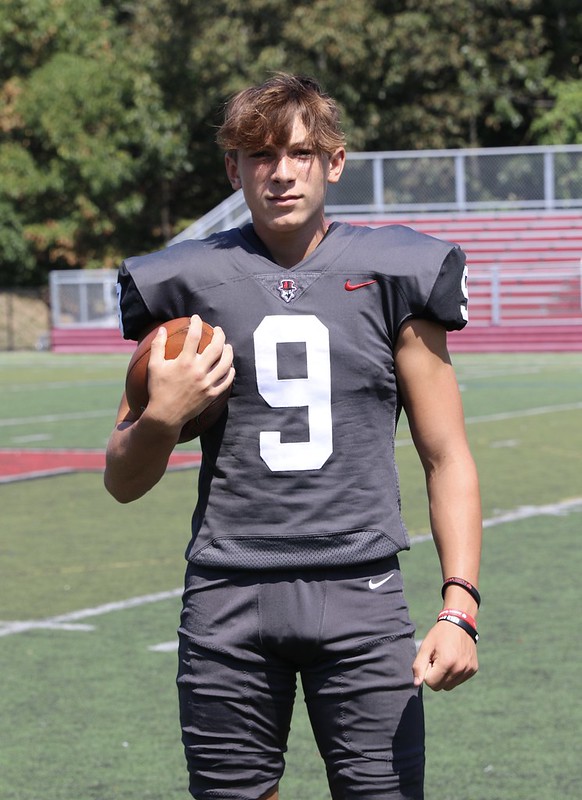 "Playing for Coach Rudloff can be difficult. Even after a big win there are always negatives he can find. He keeps you humble, and you never get ahead of yourself. That has made me a better player and a better person."
Favorite memory from the season:
"Winning against Swampscott and being able to celebrate with the seniors one last time. That was an unreal feeling."
JJ Pollender (Junior)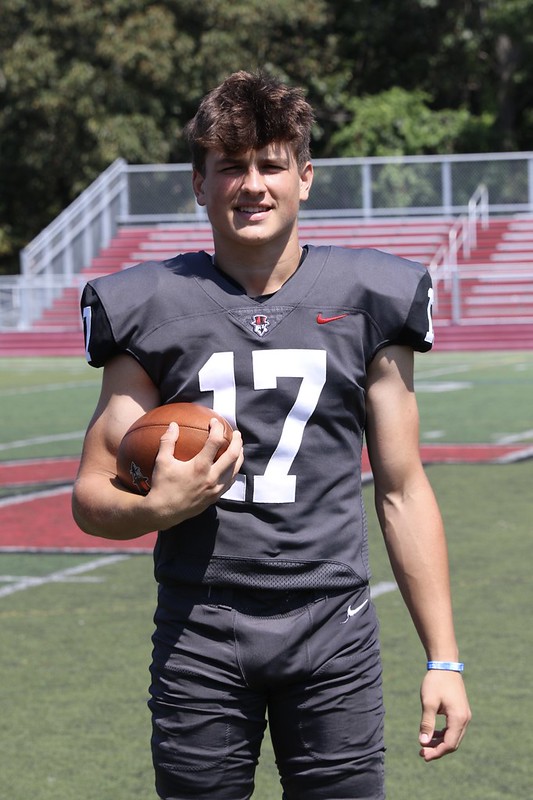 "Football gives a person a sense of discipline and character. You build such a bond seeing the same guys every day for months doing crazy drills, workouts, and sprints after practice. There is nothing like it."
Favorite memory from the season: 
"Playing on Piper Field on Thanksgiving Day. One last ride with the seniors, and beating Swampy…big."
Chris DeWitt (Junior)
"Coach Rudloff really gets us prepared. Other players who went onto play in college after playing for Marblehead have told me it was excellent preparation. I am going to carry the work ethic I learned playing football into the rest of my life."
Favorite memory from the season: 
"After the Lynnfield game. We won that game for Jake and his dad. That was one of the best moments of my life."
Miles O'Neill (Junior)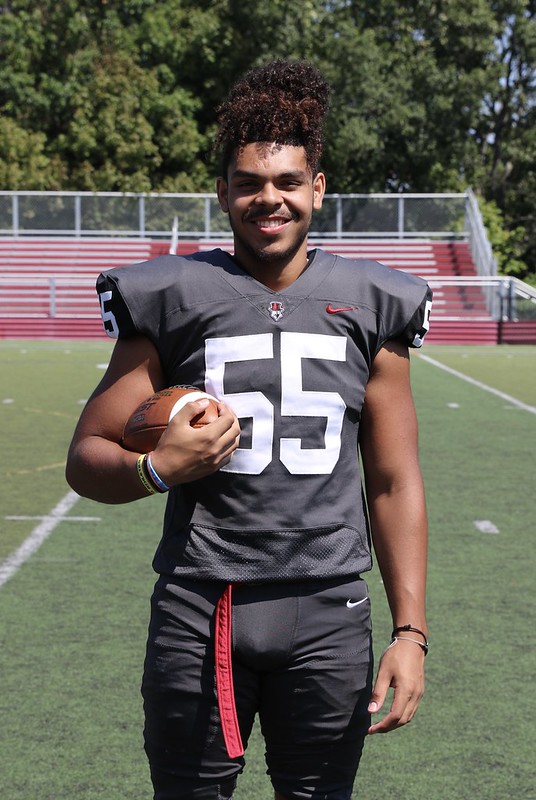 "Football teaches you a lot of life lessons…grit, resilience, the importance of never giving up and social skills. Life is hard. Football prepares you. It is also a brotherhood—I have your back and you have mine."
Favorite memory from the season: 
"The Thanksgiving game and continuing the streak of beating Swamp."
Christian Pacheco (Junior)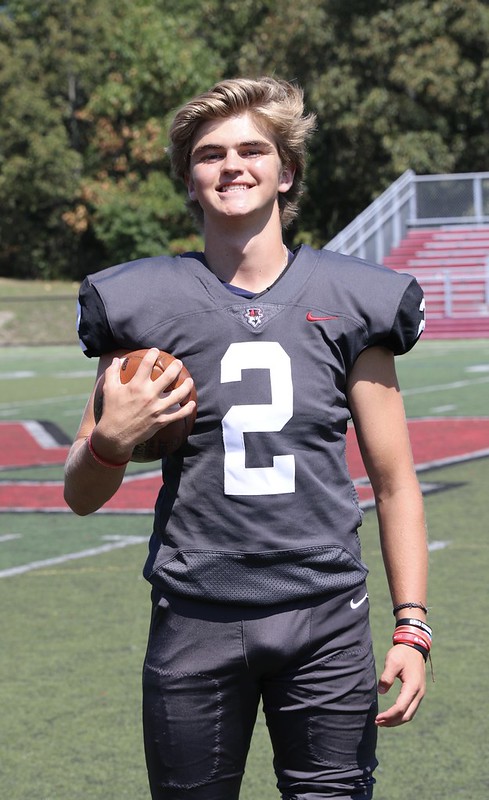 "This year we spent an immense amount of time together. It teaches you
cooperativeness, trust, and teamwork. I also learned how to take a loss, learn from it, and still be proud."
Favorite memory from the season: 
"My biggest high was scoring (a 52-yard) touchdown against Milton. My dad was right there and filmed it. My friends were all there too. It put us in a really good spot up 20-7."
Zander Danforth (Senior)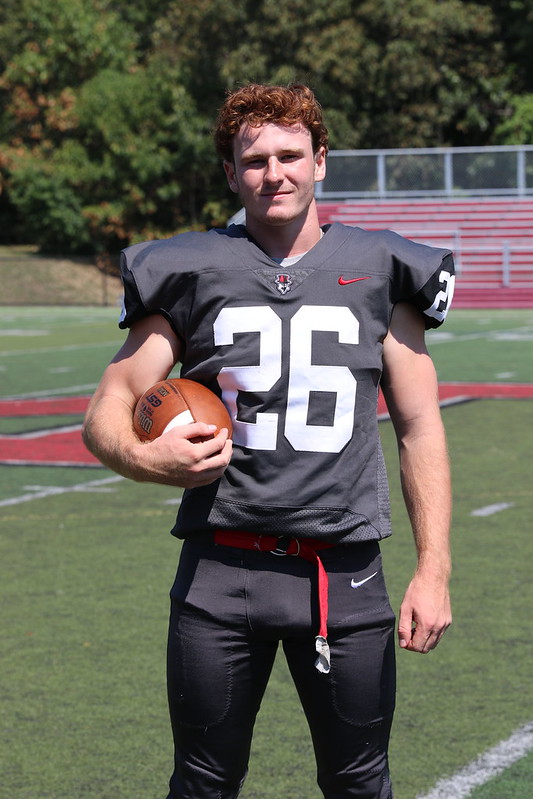 "Football provides plenty of life lessons. One of the biggest is you have to earn what you want. If you don't put in the work in the offseason, nothing will be given to you. It is a microcosm of life."
Favorite memory from the season: 
"Waking up on a Saturday morning, everyone is sore (from the previous night's game), and going to get breakfast with the boys."
Aidan Tardie (Senior)