Poll 1: Transfer Station Hours
This poll has been completed. The results are shown below. 
WHICH OF THE FOLLOWING DO YOU FIND MOST IMPORTANT WITH REGARD TO THE TRANSFER STATION HOURS? CURRENTLY: MON-SAT 7:30AM TO 12:00PM & 1:00PM TO 3:25PM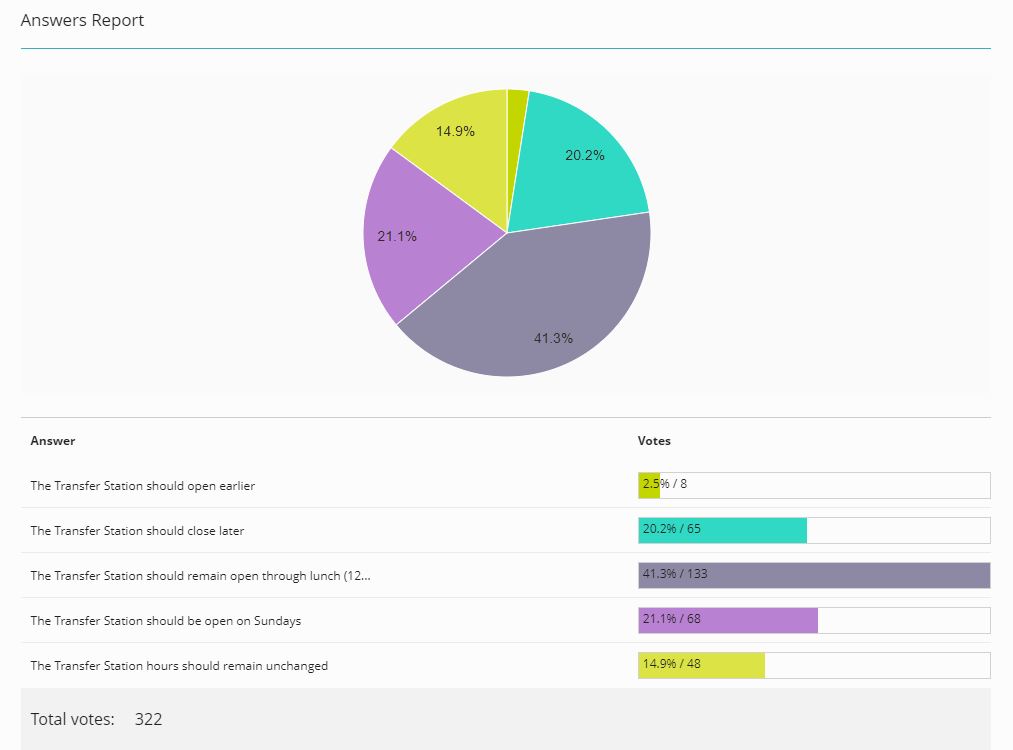 To post a comment, please login. If you do not have an account, please create one.