Essex Tech Senior's Cookies for a Cause
For budding dental assistant, dedicated dancer, and Essex Tech high school senior Sophie Gonzales, philanthropic efforts come naturally. "My mom and our family have been involved with Plummer Youth Promise for about 12 or 13 years," says Gonzales of her mother, Amanda. "That inspired me to do something myself," she adds, which led her to launch Cookies for a Cause earlier this year. 
Gonzales had decided that while it was not mandated by her school, she would do a community service project. She began by selecting five local charities: My Brother's Table, the Edith Dodge Memorial Fund, Mental Makeover, Plummer Youth Promise, and Northeast Animal Shelter. She then created a Facebook page on which anyone local may order cookies of five types, and she personally delivers these orders within Marblehead and surrounding towns. All proceeds are then directed to the five charities.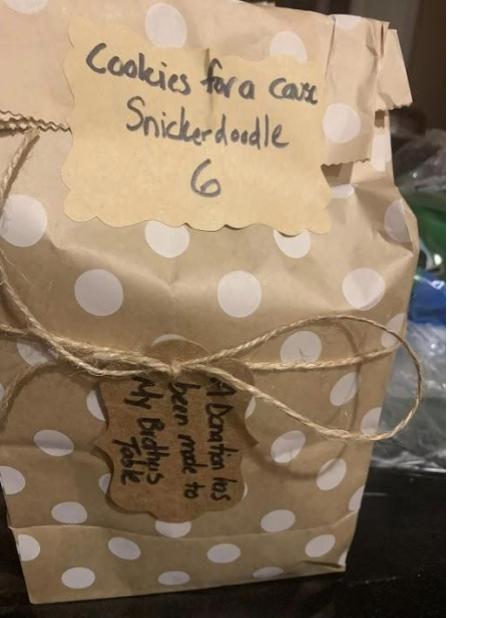 The teen finds all of the charities on her list very important and deserving, but says that "Plummer Youth Promise holds a special place in my heart," because for many years she has helped collect donations, and shop for and wrap gifts and baskets for the children who are involved there. The program offers a variety of impactful programs that help those who have left or aged out of the foster care system or the juvenile justice system. With offerings ranging from pairing these young adults with volunteers, to assisting them with life skills training, to placing them in supported living arrangements, Plummer Youth Promise has been instrumental in helping young people transition from the complexities of their childhoods to living successfully on their own.  
Knowing that the proceeds from her Cookies for a Cause efforts may help high-risk young people in need is particularly meaningful to Gonzales. "I love knowing that I'm able to do something that I love–baking–while hopefully having some positive impact," she says. 
Gonzales has plans to continue baking and delivering until she leaves for college next year. And whether she ends up attending college far from home or in the region, she already envisions coming home for breaks and working on Cookies for a Cause. "I plan to continue doing this whenever I'm home," she notes, adding that she is looking forward to getting more orders as this year's holidays draw near. For now, she is balancing her Essex Tech schooling–which involves a rotation of one week of classes followed by one week working in a dental office–with her rigorous dance schedule. But she will always make time for baking. "People can send in a request through my page whenever they want," she says. They may opt for batches of six or 12 cookies in a variety of options: chocolate chip, peanut butter chocolate chip, double chocolate chip, Snickerdoodle, and oatmeal raisin. Each batch of six cookies is $10.00, and the proceeds are donated to one of the five charities of the buyer's choosing. 
Those interested in Cookies for a Cause may click here for more information or may email Gonzales at  sophiegonzales912@gmail.com.